What Sets The Sarah House Apart from Other Assisted Living Facilities?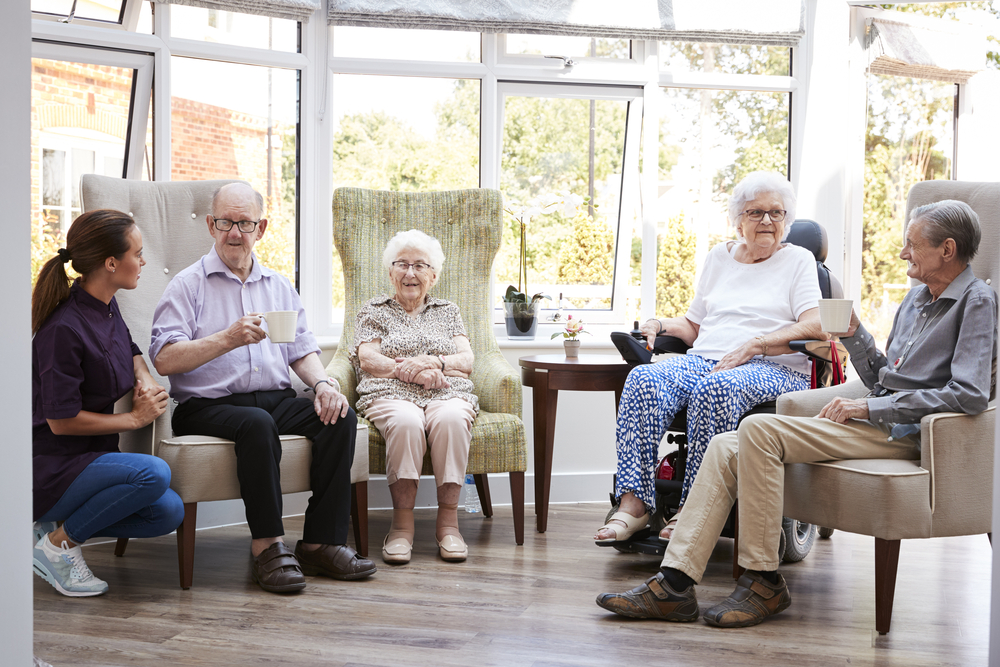 When your aging loved one begins to require more care than you can provide yourself, you're faced with the difficult decision of placing them in an assisted living facility. However, choosing to place them in senior care is just the first choice you and your loved one will have to make; you'll also need to determine the level of care that they require, as well as the best assisted living facility for their needs. If you're deciding on the right facility for your loved one, we hope you'll consider The Sarah House, and all of the wonderful things that set us apart from other assisted living facilities. Keep reading to learn more about what makes The Sarah House truly unique.
Small, Personalized Care Settings
Many family members worry about their loved one falling through the cracks at large, impersonal facilities, and becoming little more than a nameless patient to the staff there. This is understandable, as it can be difficult to imagine a hospital-like setting feeling like home. That's why, at The Sarah House, we offer smaller, more personalized care settings for our residents. We have multiple locations throughout the Daytona and Ormond Beach area, and each facility houses no more than a few dozen residents. We want to ensure that your loved one can enjoy a cozy, home-like experience in our facilities while continuing to receive the dedicated level of care that they deserve.
Our staff can get to know your loved one on a more personal level, and your loved one will be better able to develop close, personal relationships with caregivers and residents alike. In these more intimate settings, our residents are better able to feel at home, and find a place that they belong.
The Right Level of Care
Our different locations are able to provide different levels of care based on your loved one's needs. In addition to providing basic daily care for our residents, we also offer a location that's dedicated especially to those with memory care needs. If your loved one suffers from Alzheimer's or dementia, our memory care facility can provide them with that essential extra support required to navigate these conditions, while maintaining a comfortable, personable setting that can help them feel safe and secure. By dedicating one of our facilities to this type of specialized care, The Sarah House can ensure your loved one's needs are met at all stages of their Alzheimer's or dementia.
Maintaining a Life Purpose
Too often, senior citizens can feel adrift in their lives. They may no longer be physically capable of pursuing old hobbies, no longer spend most of their day at a job, and have raised their children, who have now have families of their own. This can make it difficult for seniors to feel as if they have a purpose in life, and may lead to feelings of listlessness and depression.
At The Sarah House, we strive to enrich our patients' lives by ensuring that they have a purpose and tasks to fulfill on a daily basis. We believe in giving our residents an appropriate amount of control in decision making, and small daily responsibilities for those who are physically capable of fulfilling them. We also encourage our residents to set goals for themselves and choose a purpose that they hope to fulfill. With the support of our dedicate staff members, this can help your loved one to stay mentally and physically engaged in daily life, and give each day a joyful purpose.
All-Day Dining Options
Unlike many other care facilities, The Sarah House does not require residents to dine at set times. We recognize that everyone has different eating habits, and that our residents should be given reasonable control over when and what they eat. We provide nutritious, well-rounded meals and snacks to our residents throughout the day, so that they can eat whenever they choose.
Whether your loved one is an early bird or likes to sleep in, breakfast will be available to them whenever they choose to eat it. If your loved one enjoys a late-night snack, our staff will gladly prepare them something to eat before bed. We believe that our all-day dining plan helps ensure that all our residents' nutritional needs are met while providing them with meaningful control over their own diets.
Ongoing Communication with Family
At The Sarah House, we believe in providing support to not only our residents, but their families as well. We understand how difficult it can be to leave your loved one in someone else's care, which is why we always offer 24-hour communication with families, including weekly and daily updates, and family meetings when requested or required. We want you to be involved in your loved one's care as much as possible.
If you'd like to learn more about The Sarah House and what makes us different from other Daytona assisted living facilities, contact us today to schedule a tour of one of our facilities.