The Benefits of Small-Group Assisted Living Facilities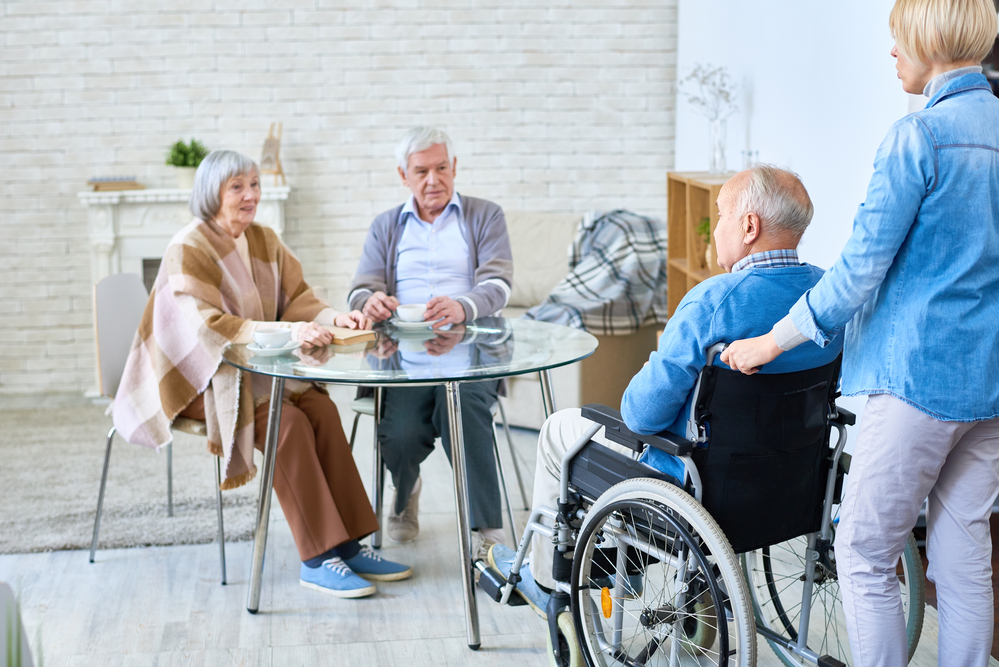 Assisted living facilities can vary widely in the services and amenities they offer, as well as in regards to residents' experiences in the facilities. This can make it difficult, as a caregiver, to determine the best assisted living facility for your loved one. One of the key factors you'll have to look at is the size of this facility, as this can greatly impact what your loved one's experience in the facility will be like. Keep reading to learn some of the benefits associated with choosing a small-group assisted living facility.
Closer Relationships with Residents
Feelings of isolation and depression are common among senior citizens as they become less mobile and face the deaths of friends and family members in their age group. Placing your loved one in a large-scale assisted living facility might seem like it would open up more opportunities for socialization, but in reality, these situations can be more overwhelming than they are helpful. Your family member may not have the opportunity to form close relationships with other residents because they're simply not in close contact with them on a regular basis.
In small-group facilities, however, residents are more likely to see and be able to spend time with each other several times throughout the day. They'll have meals together, participate in scheduled activities together, and share common living spaces with each other. This allows the formation of close friendships that can drive back those feelings of loneliness that are so common for elderly individuals.
More One-on-One Attention from Staff
Small-group assisted living facilities often have a higher staff-to-resident ratio as well. This means that the staff can dedicate more time and attention to your loved one on a personal basis. They'll get to know your family member on an individual level, coming to understand their personality, temperament, likes, dislikes, and so on. This personalized kind of care almost always results in better care than you'd experience in a large-scale facility, where your loved one is often seen as a file more than they are a person.
Less Spread of Illness
During COVID-19, the spread of illness in assisted living communities became a paramount concern. These vulnerable communities were often the heaviest to be hit by this disease, with incredibly high fatality rates. While these cases and their severity have been reduced through preventative measures and vaccination, the spread of disease in an assisted living facility is still something to consider when choosing care for your loved one.
The simple fact of the matter is that smaller communities often experience less spread of disease than larger facilities with higher populations. When your loved one is in a larger care facility with a larger population, they'll simply come into contact with more individuals on a daily basis, increasing their odds of contracting an illness. In a setting with around 30 residents, or even fewer, the environment is far more controlled and rapid spread is less likely.
More Home-Like Atmosphere
Many large-scale care facilities feel more like hospitals than homes. This can make it difficult for residents to feel truly comfortable, and they'll likely have a much harder time adjusting and settling in. The mental distress this causes can even impact their health outcomes in the long run.
Small-group assisted living facilities feel more like home, making the adjustment to the new setting much easier. Your loved one will be able to relax into their new living situation more quickly, and ultimately, are more likely to be happy with their accommodations.
Learn More about Our Small-Group Assisted Living Centers
At The Sarah House, we specialize in providing small-group care facilities where residents feel at home, can connect with residents, and receive the personalized care that they deserve. We are committed to caring for your family member with the same love and respect that you would, while providing a high level of knowledge and experience to meet their medical and nutritional needs.
The Sarah House has several assisted living facilities throughout the Ormond Beach area, allowing us to serve more seniors while maintaining a close-knit, personal setting for every resident. If you'd like to learn more about our small-group assisted living facilities, please reach out to us today. We would be happy to answer any questions you may have, and to schedule a tour for you at one or more of our facilities. Call now, and see for yourself what a difference this type of care can make for your senior loved one.