How The Sarah House Cares for Residents with Alzheimer's and Dementia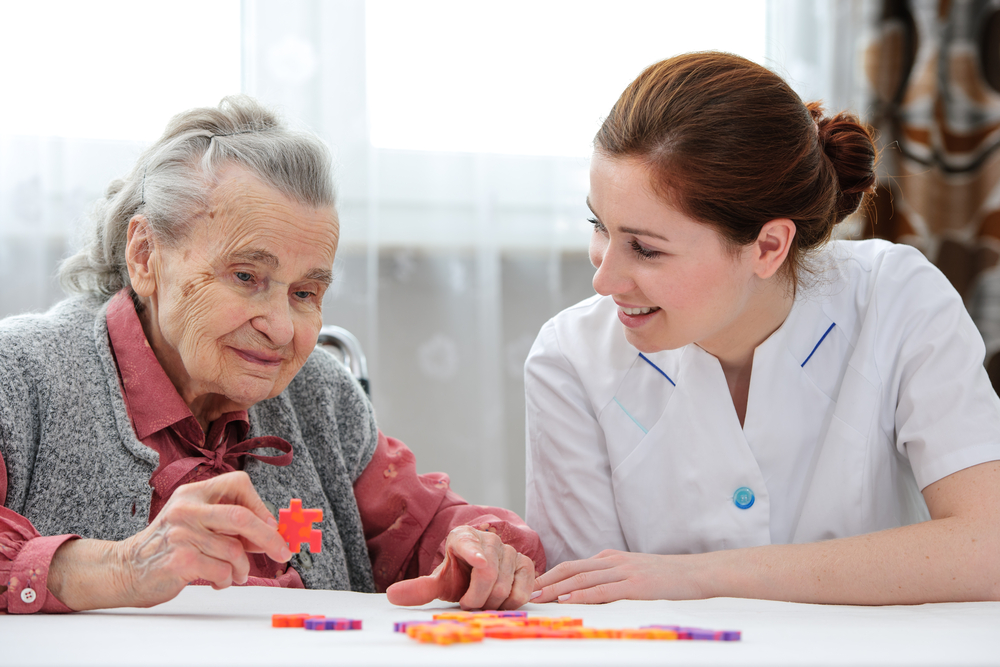 At The Sarah House, we understand that those with Alzheimer's and dementia require a different level of care than our residents who don't struggle with these difficult diagnoses. That's why we provide specialized, dedicated care for our residents with dementia and Alzheimer's, in a facility that's tailored to meet their unique needs. Keep reading to learn more about how we care for these residents to ensure that their needs are always met.
Staff on Site 24/7
Individuals with Alzheimer's and dementia can experience highs and lows in their condition—and the lows can strike at any time. Our facility has compassionate, knowledge staff on site 24/7 to ensure that our residents can receive the care and attention they need when these situations arise. Regardless of the type of care needed or when your loved one needs it, someone will always be available to help them remain calm and receive the help they need.
Medication Management
Ensuring that Alzheimer's and dementia patients receive their prescribed medications is essential to their care. However, even senior citizens without these diagnoses can often struggle with remembering which pills to take and when. Our helpful staff helps our residents with dementia and Alzheimer's manage their medications to ensure that they're taking them on time, so you never have to worry about your loved one forgetting to take their medicine.
Protecting a Sense of Dignity
Many patients who struggle with Alzheimer's or dementia are aware of their decline, which can often bring with it a sense of fear and helplessness. They may become angry or agitated at their inability to care for themselves. That's why The Sarah House places an emphasis on helping residents maintain a sense of independence as much as is safely possible. This will look different for every resident, based on their needs and capabilities, but our end goal is always to help them maintain a sense of dignity and purpose in their day-to-day lives. We believe this improves our patients' overall quality of life and provides better outcomes for everyone involved.
Mentally Stimulating Activities
It's incredibly important for patients with Alzheimer's and dementia to engage in mentally stimulating activities. Studies have shown that certain activities can improve memory function and slow down the progression of these diseases. We tailor our activities to our residents' needs, and strive to provide mentally stimulating activities that engage them while also helping to manage their condition.
Visiting Healthcare Professionals
Removing an Alzheimer's or dementia patient from a familiar, comfortable environment can be extremely stressful for them. We strive to keep all of our patients feeling safe and secure by bringing the essential care that they need to them. Our residents can receive care from our visiting physician, podiatrist, and home health and lab on a regular basis, right in the comfort of our homey care facility.
As-Needed Dining Assistance
At every The Sarah House facility, we provide all-day dining services for our residents, allowing them to have reasonable control over when they eat, while ensuring they receive a balanced, nutritious diet of home-cooked meals from our kitchens. For our Alzheimer's and dementia patients, we also provide dining assistance as needed, so that you never have to worry your loved one is receiving proper nutrition. Whether they need assistance with dining on a daily basis, or only upon occasion, our staff is available to provide patient, compassionate support whenever it's needed.
Promoting Utilization of All 5 Senses
Our schedule of daily activities is tailored to help encourage our residents to utilize all 5 of their senses. This helps to more fully engage the mind, helping them to be more mentally alert and aware of their current surroundings. This can help to more securely root them in the present moment, and make those moments of disorientation less frequent.
Open Communication with Family Members
We understand that trusting the care of a loved one with Alzheimer's or dementia to someone else is difficult. That's why The Sarah House is committed to communicating openly with our residents' family members. We provide weekly updates on your loved one, and can communicate with you more frequently if you feel it's necessary. We view family members as a part of our residents' care team, and strive to work hand in hand with you to ensure that your loved one is receiving the care that they need.
If you have any questions about how The Sarah House cares for our residents with Alzheimer's and dementia, we invite you to contact us today or stop by our specialized care facility in Daytona Beach.