Holiday Gift Ideas for Your Loved One in Assisted Living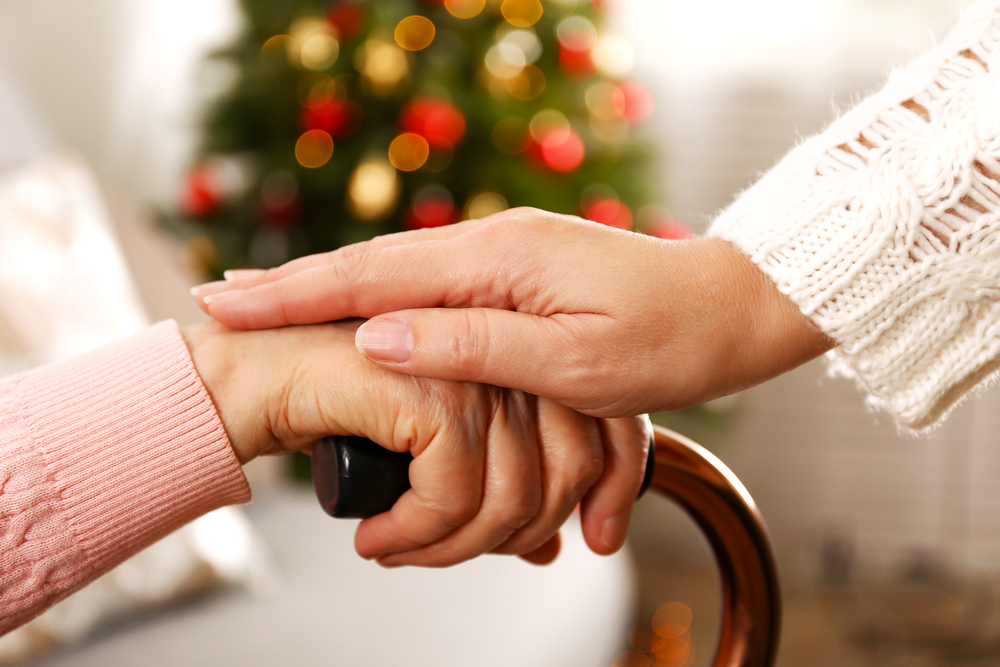 Finding the right gifts for your loved ones can often be challenging. This can be especially true for your loved one who is in assisted living. What do they truly need in a professional care setting? What is allowed at the facility? If you're looking for ideas of what to give to your loved one in assisted living, here are a few suggestions.
Comfortable Fitness Clothing
If your loved one is in good enough physical condition to perform simple fitness activities, some comfortable fitness clothing can be a great gift. Our care facilities often offer regular exercise activities, like walking groups and seated exercises. While your loved one won't be likely to need any serious fitness gear, a comfortable jogging suit and pair of sneakers can make great fitness gifts.
Window-Mounted Birdhouse
Does your loved one enjoy birdwatching? You can bring the birds right up to their window with a window-mounted birdhouse or bird feeder. These devices are usually attached to the windowpane using strong suction cups and allow your loved one to watch birds coming and going all day long. It's a small thing that can bring a great deal of joy every day of the year.
Photo Album or Photo Book
Unfortunately, your loved one likely misses out on a lot of family events and activities due to their care needs. A photo album or photo book of the things your family has done throughout the year can help your loved one feel involved. They can look at faces that they don't often get to see, enjoy photos of birthday parties and Christmas gatherings, and see how their children, grandchildren, and other relatives are growing and changing, and what they're achieving.
Lap Desk
Many residents of care facilities enjoy doing word puzzles or reading, but don't have the hand strength to hold up these books for long periods of time. This means that they would have to only do these activities while seated at a table, and would make a lap desk a great Christmas gift. A lap desk would allow them to sit comfortably in a chair, on a sofa, or in their bed while performing these activities without worrying about their grip strength or arm fatigue.
Puzzles and Board Games
While we do provide these kinds of activities for our residents, they also enjoy having some of their own. Puzzles and board games give them something fun to do either on their own or with friends at the facility. Additionally, puzzles can be a great way to strengthen memory and neurological functioning, so in addition to giving your loved one a fun pastime, you'll be contributing to their memory care as well.
Books from Their Favorite Author
Who is your love one's favorite author? Are there books from that author that they haven't read yet? If so, giving them these books as a Christmas gift can demonstrate how well you know their preferences and give them something relaxing to do in their downtime. If they've completed the author's works, you can provide them with something that's similar you think they will enjoy. You just might help them find a new favorite author!
Warm, Comfortable Slippers
You can never go wrong giving someone a pair of warm, comfortable slippers. Many senior citizens struggle with circulation in their extremities and often have cold feet. A pair of slippers will go a long way towards helping keep their feet warm and toasty. In addition to being comfortable, make sure that the slippers you purchase have a sturdy, non-skid sole to help prevent any tripping or slipping hazards.
Quality Lotions
Dry, cracking hands can be a painful irritant to anyone. For senior citizens with slowed healing, it can lead to infections and near-constant bleeding of the hands. Proper skincare is important to help prevent these kinds of issues, so giving quality hydrating lotions can help keep your loved one's hands soft and, more importantly, healthy.
Extra Quality Time
Of course, nothing is more important around the holidays than spending time with those you love. One of the best gifts you can give them is to simply come and visit them as part of your holiday plans. Few things bring our residents more joy than seeing their children and grandchildren, hearing about what they got for Christmas, and enjoying time together.
If you have questions about holiday-time visits or appropriate gifts to bring to our facility, we encourage you to reach out to our staff. We would be happy to help you plan your Christmas visit to The Sarah House.