Daytona Beach Assisted Living with The Sarah House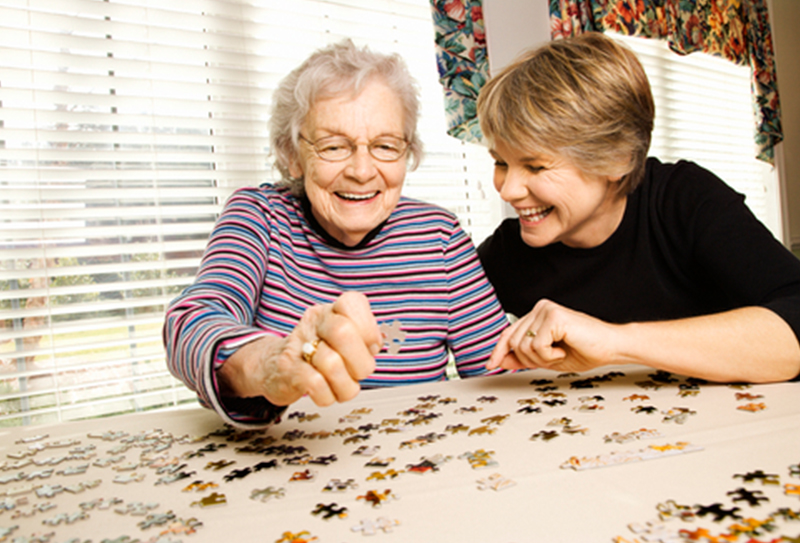 Leaving your home for an assisted living facility can be a jarring change. But it doesn't have to be an uncomfortable one. Many assisted living facilities are comfortable, cozy communities that feel just like home—with a little extra help when you need it. At The Sarah House, we strive to make every resident feel right at home from the day they arrive. That's why we offer four different facilities, with two different styles of living, so our residents can find an environment that suits them best. If you're looking for assisted living in Daytona Beach, you can read a little more about our locations below.
Close to It All
All of The Sarah House's assisted living facilities are located in the comfortable, quiet community of Ormond Beach, which is a part of the Greater Daytona Beach Area. It is close to all of the shops and other amenities in Daytona Beach while allowing you to enjoy the peace and quiet of being away from the main thoroughfares. With easy access to stores, restaurants, and entertainment venues, you can enjoy plenty of activities away from The Sarah House if you wish. But when you're ready to call it a day, your cozy space will be waiting close by to welcome you home.
Cottage Living
As mentioned above, The Sarah House offers two different types of facilities, so you can find a living environment that suits you best. The first option available is what we like to call "cottage living." We have two of these kinds of facilities in Daytona Beach, and they each house up to six residents. This is the ideal living situation for those who want a quieter, more secluded style of living, with only a few neighbors around.
Residents in our cottage living houses often become very close with one another, and become more like family than neighbors. It is a truly homelike setting, and residents are always within immediate proximity of a professional caregiver. The living areas are tastefully decorated, and both communities have enclosed patios and a lovely garden area for residents to enjoy.
Congregate Living
The other residence type that we offer is what we call "congregate living." These much larger facilities have space for 20 to 35 residents. These residences are designed to promote socialization, which can be extremely beneficial for senior citizens, who might feel isolated in a solo living environment. However, if you don't wish to be around other residents, the rooms are spacious enough for you to comfortably relax, watch TV, and enjoy some time alone.
Even with the larger number of residents in these facilities, a caregiver is always nearby to provide assistance when it is needed. The comfortable living areas still provide a homey feeling, so residents can be completely comfortable while receiving the extra help they might require.
Testimonials from Family Members
Here are a few thank you notes we've received from our residents' family members:
"Your whole team is extremely caring and wonderful. All my friends and coworkers and family can see how relieved I am to have Mom in such a wonderful facility. Your staff is on the ball and the facility feels like home every single time I go in to visit."
"Please thank all of your staff for all the care and love they gave to Yvonne. I appreciate all you did to make her comfortable and keeping her in your care. You have a wonderful organization and should be very proud."
"My mother was a resident at Sarah House II, I can't begin to tell you how loving and caring the staff was to her. It's not easy to care for someone with a memory problem. She was always neat and clean. My mind was at ease when I would say good bye to her."
The Sarah House Way
Each of our facilities is operated in what we call "The Sarah House Way." This means so much more than ensuring our residents' basic needs are cared for. We provide exceptional care while still promoting as much independence as possible. We encourage each resident to have a "life purpose," something to keep them engaged and interested in the things around them, and to give them a happier and more fulfilling life while they are with us.
Additionally, we ensure that every resident's family is given regular updates and consistent communication, so they never have to worry about how their loved one is adjusting. We support both families and residents throughout the transition of moving into one of our facilities to help it go as smoothly as possible. The Sarah House Way means helping every resident to feel like family.
To learn more about The Sarah House and our assisted living facilities near Daytona Beach, contact us today.