5 Things to Look for in an Assisted Living Facility in Daytona Beach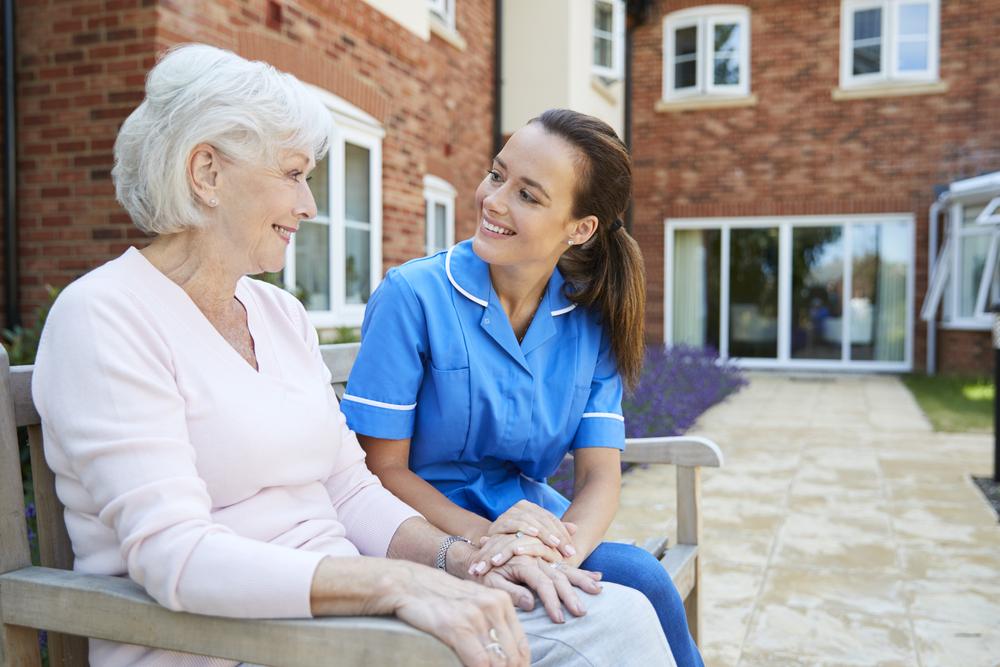 When it's time to bring a loved one to an assisted living facility, you no doubt want to ensure that you're finding the proper facility for them, where they'll not only receive the care that they need, but where they'll find comfort and companionship as well. Of course, choosing an assisted living facility is something that most people only do once or twice in a lifetime, so it may be difficult to know what you should look for. Here's what we recommend you consider when choosing an assisted living facility in Daytona Beach.
Location
Daytona Beach is a beautiful location all around, but it's important to look not only at the city where your assisted living facility is located, but the neighborhood as well. Be sure to visit the area and drive around a bit; touring the area can be just as important as touring the facility itself. You'll want to ensure it's a quiet, peaceful neighborhood. You should also look for proximity to certain amenities. While your loved one will no doubt receive everything they need at the facility, you may want to occasionally take your family member out on excursions (assuming the facility allows this). It's a good idea to keep these excursions to nearby locations, so a facility that's near a few quiet restaurants and other enjoyable areas might be beneficial.
Type of Care
Every senior has unique needs in terms of care. Your loved one may only require assistance with certain tasks, or they may require complete care from a medical professional. You should ensure that the care facility you choose offers the proper level of care. This is especially true for people who have Alzheimer's or dementia. You should seek a specialized memory care facility to ensure that they get the type of care that they need for their condition.
Activities and Amenities
As we already mentioned, a good assisted living facility is about more than just the care they provide. They should also provide plenty of activities for their residents to do on a regular basis. Check their list of available amenities and schedule of activities. There should be a good mix of physical and social activities; the activities should help to promote good physical, mental, and emotional health. Some good examples of activities might include a garden on the premises, game nights, book clubs, walking groups, regular field trips, and more. If your loved one has a favorite hobby, speak to the staff about what activities they might have to accommodate that interest in their facility's schedule.
Community Culture
Your loved one will be spending a great deal of time around the other residents. Spend a few hours at the facility getting a feel for the culture and social chemistry of the assisted living center. Speak with both the staff and the residents, if you can. This can help you to determine if the atmosphere is one that fits your loved one's personality.
Cleanliness
Cleanliness is essential to a healthy assisted living facility, so you should be looking for an exceptional level of cleanliness in any facility you're considering for your loved one. This includes not only the cleanliness of the facility itself, but the cleanliness of the residents as well. Persistent foul odors, stains on resident clothing, dust on surfaces, and other cleanliness issues are a sign that the facility is not giving the proper attention to maintaining a clean space for its residents.
Security Measures
Something many people overlook when considering a facility is how secure it is. When we speak of security measures, we're not referring to bars on windows or presence of security guards at every door. Security measures in an assisted living facility include features such as accessible handrails and non-slip flooring. But in addition to this, there should be some measures to help ensure that residents cannot wander off the premises unattended. This is especially important in a memory care facility, where patients with Alzheimer's or dementia may often become disoriented or forgetful regarding where they are.
If you're looking for a long-term care facility for your loved one, we invite you to visit The Sarah House to take a tour of our facility. We have exceptionally skilled staff members, wonderful amenities for our residents, and a secure, clean facility. Call today to schedule your tour, or to speak to one of our staff members. We would be happy to answer any questions you may have regarding our facility.