5 Signs It's Time to Seek Memory Care and Assisted Living in Ormond Beach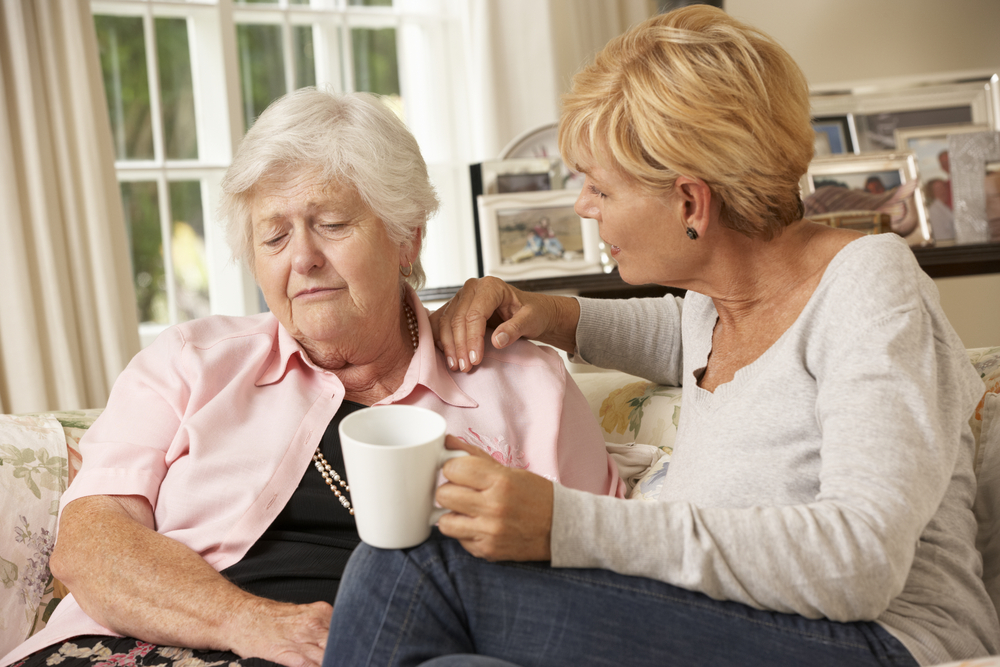 Memory care provides an extra level of professional care for those with cognitive decline from diseases such as Alzheimer's and dementia. However, the decline related to these conditions can be so gradual that it's difficult to know when the right time is to move your loved one to an assisted living and memory care facility. At The Sarah House, we recognize how difficult this decision can be, and it's natural to want to keep your loved one close to you, in a familiar environment, for as long as possible. However, there comes a time when it is far better for them—and for you—to move to a facility that can meet their needs. Keep reading to learn the 5 signs that it's time to seek this type of care.
They've Been Diagnosed with a Cognitive Disease
Oftentimes, it's best to make the move to a memory care facility as soon as your loved one receives a diagnosis. It's quite common for Alzheimer's and dementia to not be diagnosed until it's progressed a significant amount. Because it's natural for senior citizens to become forgetful as they age, it can take time before it becomes clear that there is something more serious at work.
As soon as a diagnosis is given, it's time to start having a conversation about entering a memory care facility. The sooner your loved one enters a facility, the less traumatic the change will be. Studies have shown that it's better to transition individuals to memory care before Alzheimer's or dementia progresses to more serious symptoms.
You're Feeling the Strain of Care
Providing care to a loved one with Alzheimer's or dementia is a full-time job, and this can be extremely taxing on family members. If you're trying to care for a loved one while also juggling responsibilities to your own children, a job, and other aspects of your personal life, the situation can quickly become unsustainable. Additionally, it's important to know that providing this type of care will always get more difficult; later stages of memory loss require higher levels of medical assistance, and more consistent help with daily household tasks.
If you're beginning to feel the strain of trying to care for a loved one with declining memory, then a care facility will not only benefit them—it will benefit you as well. You can focus on making your time with your family member enjoyable and meaningful, rather than having to fill that time with care tasks.
It's Taking a Toll on Their Physical Health
As memory declines, mental health isn't the only thing that suffers. It can quickly begin to impact physical health as well by making it more difficult to remember basic care tasks like bathing, getting groceries, taking medications, and even eating regular meals. Losing track of what day it is and the time of day also impacts sleep cycles, leading to insomnia and a condition known as Sundowner's syndrome. This can also impact one's overall health. Dementia and Alzheimer's are often connected to physical signs of health decline, including:
Rapid weight loss
Neglected personal hygiene
Hunched or sunken posture
Unexplained bruises and other injuries
Complications due to missed appointments or misused medications
If you've noticed that your loved one's physical health is declining in addition to their memory loss, then it's vital that you move them to a facility where they can get the kind of care and assistance they need.
Loss of Social Circle
As dementia and Alzheimer's take hold, it's common for a person's social life to virtually disappear. Remembering when to meet a friend, how to get to someone's house, or even who that person is can be difficult for those with progressing cognitive conditions. While you might feel as if moving your loved one to a care facility will further eliminate their social life, remember that facilities like ours are communities. Your family member will be surrounded by others in the same stage of life every day, and will make new friends with whom they can participate in many different activities on a daily basis.
A Doctor Recommends It
Finally, remember to always listen to your loved one's doctor when it comes to situations like these. Even if you decided not to move to a care facility as soon as your loved one received a diagnosis, you should start planning for that change when their doctor strongly recommends it. At that point, they're making a recommendation based on your loved one's health—now and in the future.
If you're seeing the signs that it's time to move your loved one to an assisted living facility that offers memory care in Ormond Beach, contact The Sarah House today to schedule a tour of our facility.