5 Reasons an Assisted Living Facility Can Be Better for Seniors' Health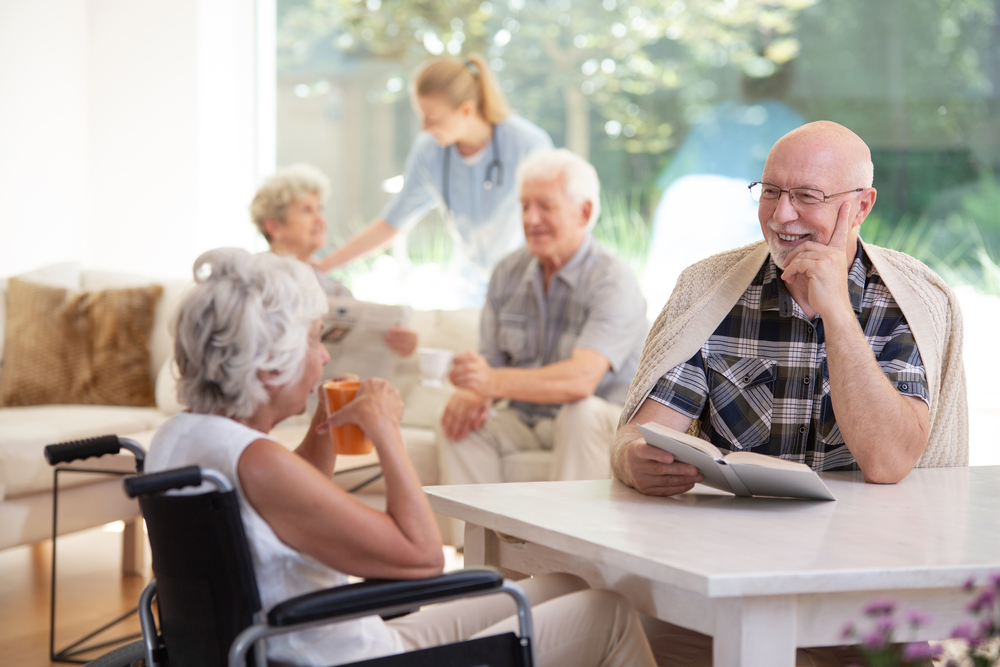 As our loved ones age, it's natural to become concerned for their health. You want to ensure that they're receiving proper care and that you're making the best choices for their health and well-being. One of the most difficult decisions family members often face is whether or not to place their loved one in a senior care facility. Is such a facility better for your senior family member's health, or will they be healthier in their own home? Keep reading to learn more about how an assisted living facility can actually support and even improve your loved one's health.
Guaranteed Care and Support
If your loved one lives at home alone, they likely rely on visits from friends, family, or even an in-home caregiver who makes regular visits. While these can be great ways to provide support and varying levels of assistance, it doesn't really meet daily care needs very well. Your loved one may still struggle with daily tasks, or even injure themselves when nobody else is in the house, which is a serious risk.
In an assisted living facility, staff members are always present to provide care and support when it's needed. The exact level of support can vary depending on your loved one's exact needs. However, you can rest assured that, regardless of what kind of help they need or when they need, there will always be somebody around to care for them. This consistent level of care can produce better health outcomes in both the short-term and the long-term.
Prevent Isolation and Depression
One major health concern for seniors isn't directly related to physical health, but is connected to their mental health. Many senior citizens feel isolated in their later years, due to an inability to leave their home as often, and the loss of friends who have preceded them in death. You and other family members also have your own families and responsibilities to attend to, and can't always be present to provide the essential socialization and personal connection that mental and emotional health requires. This isolation can lead to depression, which can in turn have an impact on your loved one's health.
In a senior care facility, your loved one will be surrounded by not only the staff members that are there to care for them, but other residents that they can form bonds with. This level of connection can provide your family member with a greater sense of well-being, improve their mental health, and, in turn, lead to overall better health.
Receive Professional Daily Care
While not essential for all senior citizens, many individuals in their later years can benefit from consistent care provided by a trained professional. While the presence of friends and neighbors is absolutely important to an individual's overall health and well-being, those with medical conditions can live healthier lives with daily professional care. Trained staff at our care facilities can provide that care that will improve your loved one's overall health on a daily basis.
Consistent Hygiene Support
Hygiene is incredibly important for good health. However, due to mobility issues or simple forgetfulness, many senior citizens don't tend to their personal hygiene as thoroughly as they should. While family members or other daily visitors can provide help with these tasks, good hygiene requires consistency that the occasional visit simply can't help with. Living in a care facility provides your loved one with the support they need to remember and to fulfill their daily hygiene tasks so that they can live a healthier life.
Customized Nutrition Plans
Many senior citizens struggle with proper nutrition. Some may forget to eat regular meals, while others simply don't have the energy or desire to cook well-rounded meals for themselves. In a care facility, your loved one will receive healthy meals three times a day to support their continued health. What's more, here at The Sarah House, we provide customized nutrition plans for your loved one's individual needs, as well as healthy snacks to sustain them throughout the day.
Tour Our Facility Today
If you believe your loved one will benefit from being in an assisted living facility, we invite you to contact us to schedule a tour of one of our facilities. We have three locations in the Ormond Beach area, including a location dedicated to those with specialized memory care needs. Contact us today to schedule a tour, or to speak with one of our staff members regarding any additional questions you may have about the benefits of living in one of our care facilities.