5 Ways to Improve Your Loved One's Quality of Life in 2019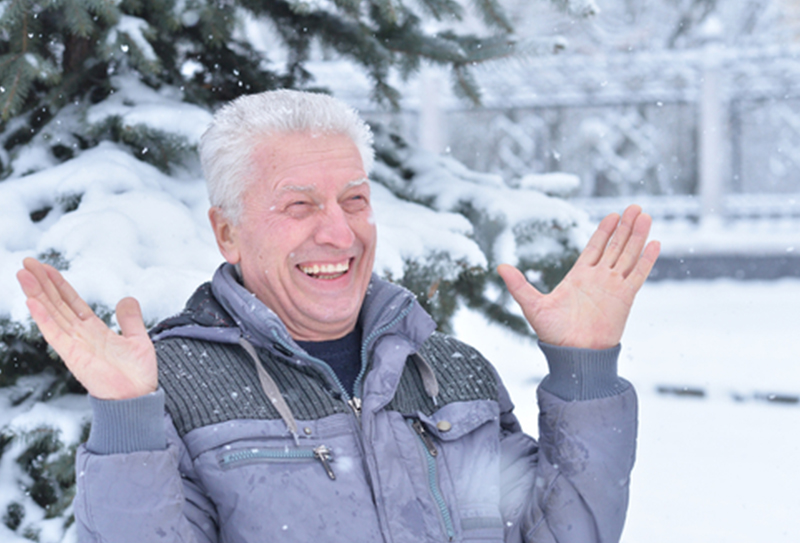 As our loved ones age, their lives can change in drastic ways. They may lose some of their independence due to mobility issues, or face issues of loneliness due to the loss of friends or a spouse. This New Year, as you make resolutions to improve yourself, why not make some resolutions to improve your loved one's quality of life as well? Here are a few simple suggestions that can make a drastic difference.
Make Accessibility Upgrades
As aging individuals lose some of their mobility, areas of their own home can become difficult to access, or can even become major hazards for them. One way to significantly improve their quality of life is to make accessibility upgrades that allow them to be more independent. Some options to consider are:
Stair lifts – Stairs are a common hazard in households for those who have limited mobility. In fact, the stairs can be a serious safety issue. Stair lifts allow your loved one to ascend and descend the stairs without putting their safety at risk, giving them easier access to their entire home.
Walk-in tubs and showers – The bathroom can be an extremely difficult area for elderly individuals to navigate. Uneven and slippery surfaces can be a hazard, but many feel that having to ask for help with their personal hygiene routine takes away some of their dignity. An inexpensive walk-in shower or tub kit can upgrade the existing tub or shower so that it is more accessible for your loved one.
Safety handles – Installing handles beside the tub, shower, and toilet is another easy and inexpensive way to improve your loved one's life with minimal effort and cost. You may even want to consider installing handles beside their bed and favorite chair to make it easier for them to get up and down on their own.
Giving your loved one greater independence in their own home is one of the best ways to improve their quality of life this New Year.
Help Them Get More Exercise
Often, your loved one's independent mobility can be significantly improved by getting more consistent exercise. So make it your goal this year to help your loved one exercise more frequently. This can be as simple as walking around the block with them every day, or doing a seated aerobics video with them in their home. These small changes can make a big difference.
Make Sure They Have Visitors
Loneliness is a major issue among senior citizens. As friends and even spouses pass on, and they become more confined to their home due to mobility issues, elderly family members often find themselves spending most days at home by themselves. This can lead to feelings of isolation and even depression. If you're worried your loved one might be feeling this way, you can significantly improve their quality of life by ensuring that they have regular visitors.
Even if you're doing your best to visit them on a regular basis, they likely need more companionship than you alone can provide. (After all, you have other responsibilities to attend to, and needs of your own.) Consider reaching out to family members, friends, and even your loved one's neighbors. Ask if they might be willing to visit once a week. If you can find several people willing to do this, then your loved one should have plenty of company to help stave off feelings of loneliness. If you can't find people who can visit regularly, consider hiring a caregiver who can come by once or twice a week to keep your loved one company.
Consider Assisted Living
Sometimes, the best thing you can do to improve your loved one's quality of life is to take a step back and honestly assess whether or not they are living in the right environment for their current needs. It can be very difficult for an aging individual to acknowledge that they're no longer able to care for themselves, and they need help, so you may have to do this for them.
Depending on your loved one's needs, you might be able to hire in-home care for them, or you may decide that their needs are best addressed by moving into an assisted living facility. There are even matching services available that can match you with the ideal assisted living facilities in Daytona Beach based on your loved one's needs.
While improving yourself is a great goal for this New Year, try to take a little time to look outside of yourself, and see how you can improve your loved one's life this year as well. The tips above are a great place to start, and can make a huge difference in the life of an aging family member.