5 Things to Know If You Want to Take Your Loved One on a Trip This Summer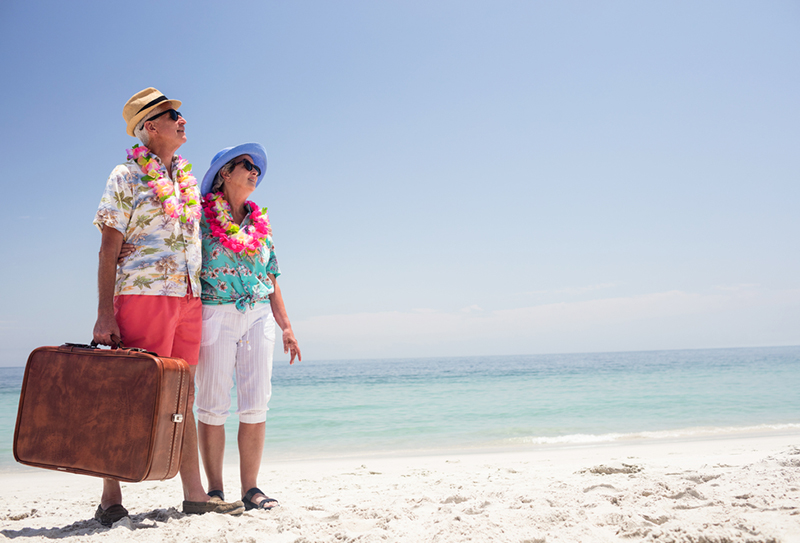 As the summer months approach, we know that many families will be planning special trips, vacations, and family outings. And, of course, we know that you may want to bring along a loved one who is staying in one of assisted living communities here at The Sarah House. We whole-heartedly welcome family members to bring along our residents for these special occasions, and make wonderful memories with them. But there are a few things we would like you to keep in mind when planning a trip with your loved one living in an assisted living facility.
You Should Give Plenty of Notice
At The Sarah House, we make every effort to ensure that our residents' needs are met, and so we like to have time to plan and prepare for them spending any significant amount of time away from our community. We ask that families please provide us with several weeks' notice, if possible, of any travel or vacation plans involving one of our residents. This gives us time to help both you and your loved one prepare for the trip, and ensure everything goes smoothly.
Please also let us know when we can expect them to return to The Sarah House, so we can prepare for their arrival.
Talk to a Caregiver about Their Needs
If it's been some time since you've had responsibility for your loved one's care, or you've never been their primary caregiver before, please take the time to sit down and talk with one of our staff members before your trip. We want to ensure that your loved one's needs are met—whether they're currently in our facility or on a trip with you—so it's important to ensure that we are all on the same page in regards to your family member's care.
It may be that your loved one has started receiving new medication recently, their dietary needs have changed, or they've begun to exhibit some new health issues that you're not yet aware of. By taking the time to talk to a caregiver before taking on the responsibility of caring for your loved one, we can all feel more secure in the fact that your family member is receiving the continuing care they need, wherever they may be.
You Will Need to Sign Out
Please be aware that you will need to sign your loved one out of The Sarah House when you leave. This is not only necessary for legal purposes, but also ensures that all of our staff members can find a record of where your loved one is, in the event that they haven't been informed of your family's trip. It gives us all a little bit more peace of mind to have these kinds of records available to us.
You Will Need to Pay to Hold Their Spot
If you're planning on taking your loved one on an extended trip for the summer, please be aware that you will need to continue paying their monthly expenses if you want to hold their room at The Sarah House. If you are paying out of pocket, you will simply continue paying the regular monthly amount.
However, if your loved one's residency expenses are partially or fully covered by Medicaid, you may want to do some research regarding how long they can be away from the facility while remaining eligible for Medicaid. In Florida, Medicaid will typically reserve a resident's bed for up to 16 days per fiscal year for them to go to any family-type setting. (Each night away counts as one day.) If your loved one will be away longer than this, you may have to pay privately to hold their room.
Be sure to discuss this matter with us if you have any further questions regarding extended trips away from our assisted living community.
We Are Available If You Have Questions
If at any time during your trip, you have questions or concerns about your loved one's care, please feel free to reach out to us. We are happy to provide any information we can to help ensure that your loved one is healthy and well cared for throughout their time with your family.
If you're planning a trip this summer, and your loved one is a resident at The Sarah House, please contact us to discuss our policies and procedures in greater detail. And, if you're looking for fun places to take your loved one for a daytime outing this summer, be sure to check out some of the great destinations that are close to our assisted living facility in Ormond Beach!