4 Ways to Celebrate Valentine's Day with a Loved One in Assisted Living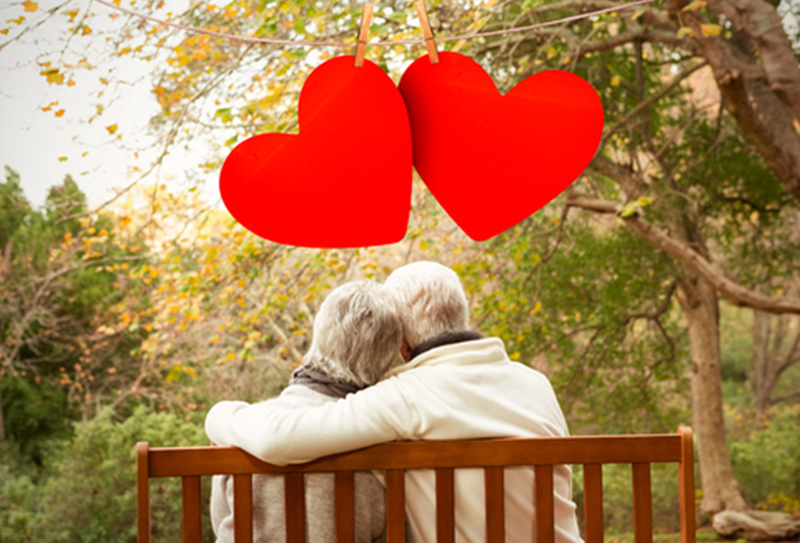 Here at The Sarah House, we love to celebrate holidays with our residents. And while we make every effort to provide special activities and events to make these holidays special, often, there is only one thing our residents want on any holiday—you. So, while it may not be what many people consider a "major" holiday, we strongly recommend that family members make every effort to celebrate Valentine's Day with their loved ones in our assisted living facilities. Here are a few suggestions on how to do this.
Take Them to Dinner
A special evening out with loved ones would be a beautiful way to make Valentine's Day special for your family member. Valentine's Day can be difficult for some of the members of our assisted living communities, since many of them have lost a spouse that they would have celebrated this day with in the past. Taking them out to a special dinner will remind them of those happy times, and help them to know that they are still deeply loved.
Most of our residents are allowed to leave the facility at any time with their family members. However, we ask that you please contact us in advance so that we can ensure proper arrangements are made for your special night with your loved one.
Visit Them Here
We love having our residents' family members come and visit us at The Sarah House. Whether your loved one isn't feeling up to leaving the facility for a night out, or your aren't able to fit a full evening of events into your busy schedule, visiting them here is still a wonderful to help make Valentine's Day special for them. You can play some of our board games together, watch a movie, enjoy a walk outside, or just sit in their room and talk for a while. The most important thing is to just spend time together.
Again, please ask about the best time to stop by to visit our residents, so we can make appropriate arrangements for you. This is especially important if many family members will be visiting at once.
Send or Bring Gifts and Cards
If you are coming to visit or to take them to dinner, consider bringing a card, flowers, or some kind of small gift. After all, it is Valentine's Day! So, help your loved one to feel truly special and let you know you were thinking of them. You can also bring cards and homemade gifts from your children; our residents love to hang artwork and handwritten notes from their grandchildren and great-grandchildren.
If you are unable to come to The Sarah House personally, consider sending a gift to your loved one to let them know that you were thinking of them. Our staff members will take special care to ensure your loved one receives those special gifts and letters to brighten their day.
Be sure to contact us before sending flowers or candy. We want to ensure that any potential allergies or special dietary needs among our residents are handled appropriately.
Give Them a Call
Even if you can't come by on Valentine's Day, just hearing your voice on this special day will certainly bring a smile to your loved one's face. After all, Valentine's Day is the day that we make a special effort to show the people we care about just how much we love them. So, calling just to say, "I love you" is a wonderful way to celebrate this holiday, even if you can't be here in person.
Let Us Help
Knowing exactly how to celebrate a day like Valentine's Day with your loved one in assisted living can be difficult. You might be unsure exactly what kinds of activities they are up for, how much energy they'll have, and how long they can be away from the assisted living home. Please, feel free to reach out to the caring staff at The Sarah House with any questions you may have regarding celebrating Valentine's Day with your loved one.
We can answer all of your questions, and even offer you some suggestions of places to take them if you want to take them out for a special evening. We want Valentine's Day to be a special holiday, filled with love and heartwarming memories, for each of our residents. So, contact us today, and let us help make Valentine's Day truly special for your loved one—by making you a part of it.